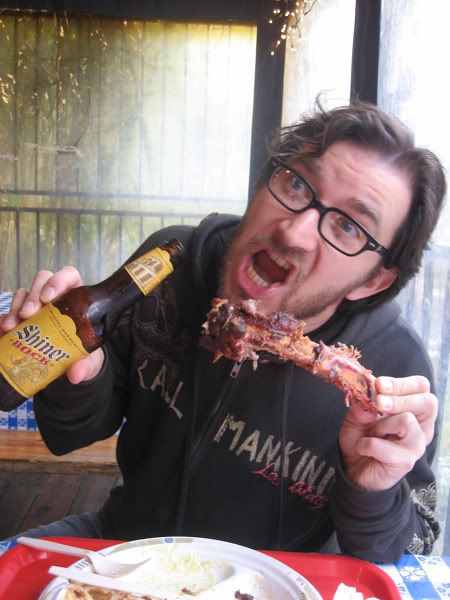 (mark g getting down at Iron Works)
Ahh, good ole Tex-Mex yummyness. SXSW is also good for the grub.
Some of our favorites:
SHADY GROVE ::
best chicken fried chicken and peach cobbler (we went twice this year)
LAS MANITAS ::
best tex mex breffie (that's breakfast)
UCHI ::
best sushi, for reals I'm a novice but mista d and I got schooled by mark g, thanks for the lesson mark!
IRON WORKS ::
the Q was great, loved the little bottles of coke.